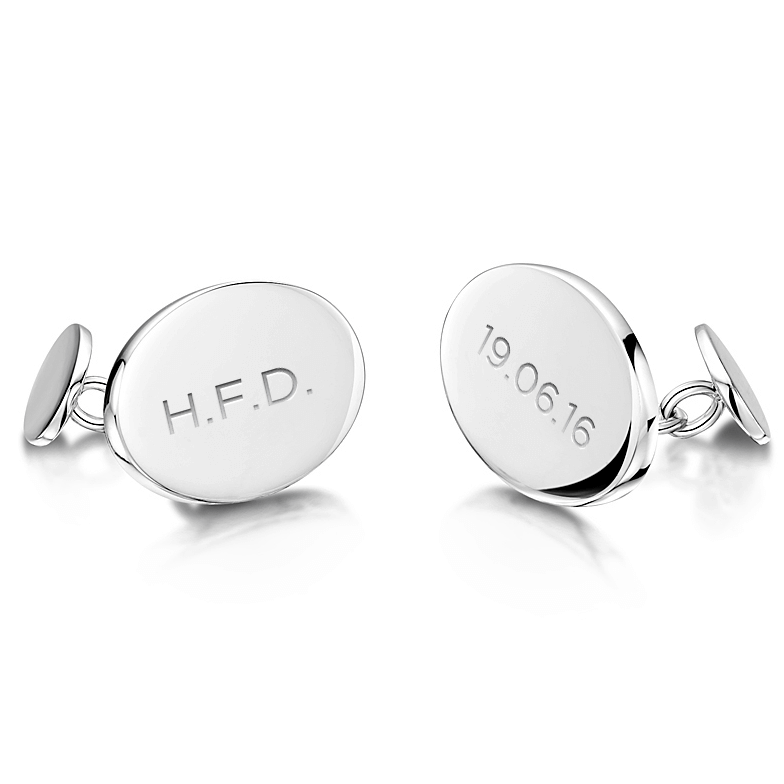 Engraved cufflinks are the perfect gift for all occasions, having come to epitomise men's style and sartorial finish.
Engravers Guild of London offers a collection of sterling silver engraved cufflinks which are designed to match with the individuality of the wearer. From elegant lines complementing evening attire, to fun and quirky designs, the range of engraved cufflinks has been developed to suit a man's lifestyle and character.
While the Engravers Guild collection of engraved cufflinks is highly selective, it is important to chose the right pair, and here is our guide on who to buy what.
Engraved cufflinks for the sports-lover
Sport is not a pastime, but can be a way of life. Perhaps there is no better example of a sport that epitomises English sporting values than cricket, and the Silver Cricket Ball Engraved Cufflinks are for the man who always has sport on the mind. Whether in the office, eating out, or visiting friends, the Silver Cricket Ball Engraved Cufflinks speak to a man's sporting identity.
Engraved cufflinks for the discerning gentleman
The real value of engraved cufflinks lies in the personalisation. They deliver a particular expression to a particular person. Though many messages can be a public affair, some messages are best kept private. The Hylton Engraved Cufflinks collection respects the discretion of the wearer, and features the engraving on the inner fastening and away from open display.
Engraved cufflinks for the doting Father
For the man who revolves his life around his children, there is no better way to recognise his commitment as a Father than with the Tweedledee & Dum Engraved Cufflinks. Two fun little figures fashioned in 925 sterling silver and finished with a bespoke engraving can represent his special person or people so they never be far from his heart throughout the day.
Engraved cufflinks for the distinguished gentleman
Clean lines, modest embellishment, and individuality: the hallmarks of distinction in men's fashion. The brilliance of 925 sterling silver contrasts against either onyx, black shell or mother of pearl in the Smith Engraved Cufflinks collection, delivering a distinguished appearance. The collection has been designed to complement a well-fitting suit and shirt, finishing a more formal look.
Engraved cufflinks for the man of all men
Engraved cufflinks have developed in design over centuries, but there will always be a place for the classic engraved cufflink of two silver discs connected by a delicate chain. The Vyse Engraved Cufflinks are perhaps the most popular model in the Engravers Guild collection, bringing timeless style together with personalisation and creating a staple accessory which should be part of any man's wardrobe.