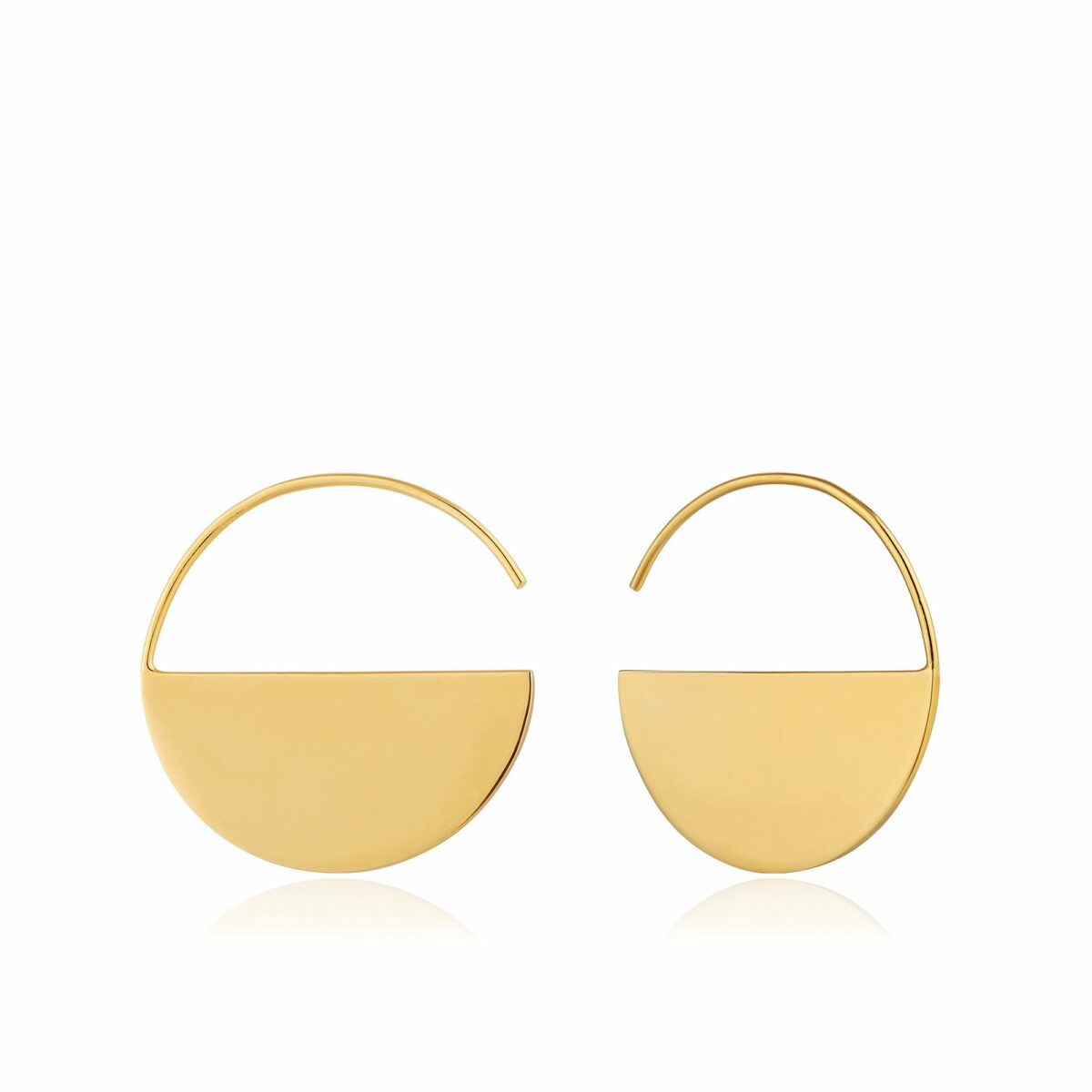 Geometry Hoop Earrings – 14K Gold Plated
ANIA HAIE
2 in stock
Half circle hoop earrings, made from sterling silver plated with 14 karat gold.
Ania Haie is a London-based jewellery brand, with each collection designed to showcase a specific fashion trend of the moment. Every piece is designed with the intention to be stacked and layered, yet with such unique detailing they look just as good as standalone centrepieces. It's the ultimate complement to your personal style, and makes your office-to-cocktails transition all the much easier, and stylish.
These earrings are the perfect accessory to elevate your everyday look,with their symmetrical design adding a touch of class to any outfit.
Earring size: 25mm
Weight: 5.3g
Includes cost of engraving & luxury gift box
Complimentary Engraving
Please press the "PREVIEW MY ENGRAVING" button to confirm the engraving details