Engraved Bracelets
A CURATED BRACELET COLLECTION
PERSONALISED BY
ENGRAVERS GUILD OF LONDON
FROM £24.95

Our Personalised Bracelet Collection
Beautiful Bracelets
The selection of engraved bracelets from Engravers Guild of London is designed to deliver a special gift experience. Our collection of personalised bracelets have been chosen to convey a sentiment, whether of love, thanks or appreciation. Consisting of fashion-led pieces to traditional classics, our partner brands have a reputation for offering come of the most beautiful designs of engraved bracelet in the market.
The personalised bracelet collection is built across silver, gold and rose gold. Simple clean lines dominate the tone, though there are also selections of gemstones, crystals and new textures.
---
Our Engraving
At Engravers Guild of London, we take great pride in the quality of our engraving. We are committed to offering the best quality of personalisation possible, with the finish of each piece managed by one of our expert team.
We use only the finest quality diamond-tipped cutters, ensuring a glistening impression that catches the light. The full form of each letter is inscribed, delivering a sense of permanence that compliments the sentiment with which the engraved bracelet has been gifted.
---
The Gift Experience
Our ambition is to deliver more than a personalised bracelet, but instead a beautiful gift to remember. Our gifts are designed to create a memory that lives on with the item. First impressions count, and the sense in which the bracelet is opened is formative in how the piece will always be regarded.
All of our gifts are delivered in our signature black and white outer boxes. Inside, wrapped in luxury tissue paper, is the bracelet box and personal gift card. The brands we work with have been selected for the way they share our appreciation for beautiful gifts, all showing an emphasis on their presentation packaging for a touching opening occasion.
---
Our Partner Brands
Sif Jakobs Bracelets
An award-winning Danish jewellery brand, Sif Jakobs has a strong design focus built around a theme of modern expression.
The collection of engraved bracelets boasts a luxurious sensibility, drawing on 18k rose and yellow gold, zirconia stones and solid sterling silver to create dramatic expressions of form. Each piece is presented in the brand's trademark black and white packaging.
Since the launch of Sif Jakobs Jewellery, the brand has grown rapidly and is highly sought-after amongst global celebrities and in media circles.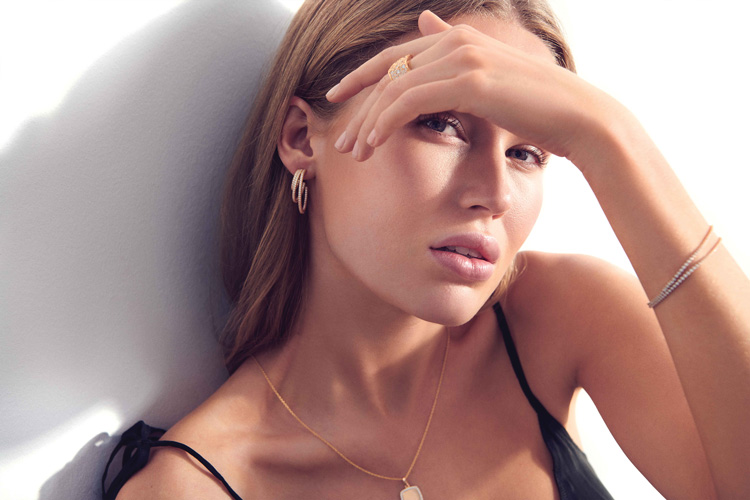 ---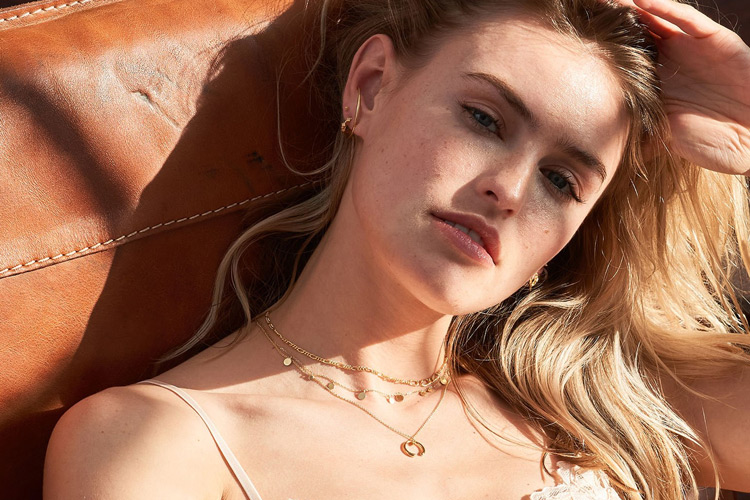 Ana Haie Engraved Bracelets
Ania Haie launched in January 2018 and has fast become the go-to destination for fashion focused customers. They create quality, trend-led bracelets crafted from 925 sterling silver; combining unique designs with accessibility.
Inspired by the latest catwalk trends, each unique engraved bracelet collection is designed to spotlight the current fashion trend, making Ania Haie the hottest destination for fashion-forward women.
All the personalised bracelets are designed to layer up to create an individual look yet striking enough to wear as standalone pieces. The brand is all about celebrating style and not being afraid to wear accessories an any way you want.
---
Personalised Bracelet Collection
Engravers Guild of London is pleased to present this engraved bracelet collection. The selection has been developed specifically for personalisation, bringing together the best pieces from leading designers. Each item is chosen for its quality, style and gift value, with all personalised bracelets presented in a beautiful gift box for a special gift experience.
The Bracelet Engraved
Each custom bracelet is finished by an expert engraver, using the finest engraving techniques. We use precision diamond-tipped cutters to ensure a crisp impression that catches the light. The full form of the letters are engraved, as opposed to just the outline, ensuring the engraving last indefinitely on the personalised bracelet.