Personalised Wallet
LUXURY LEATHER WALLETS
EMBOSSED BY
ENGRAVERS GUILD OF LONDON
FROM £24.95

Personalised Leather Wallets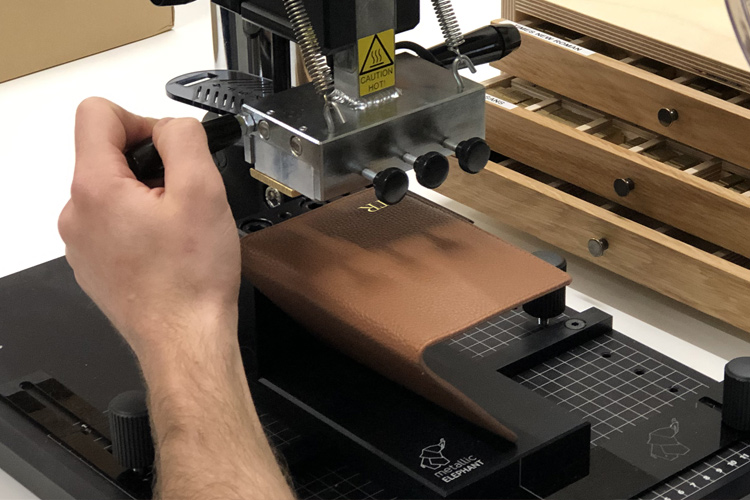 Our Leather Embossing
Each personalised wallet from Engravers Guild of London is finished with the finest quality embossing. We use only brass lettersets to create the crispest impression, with the option to infill the initials with either gold foil, silver foil or blind.
Choose from either a classic serif font or contemporary sans serif for a more modern appearance. Up to four initials or characters can be embossed on each personalised wallet.
---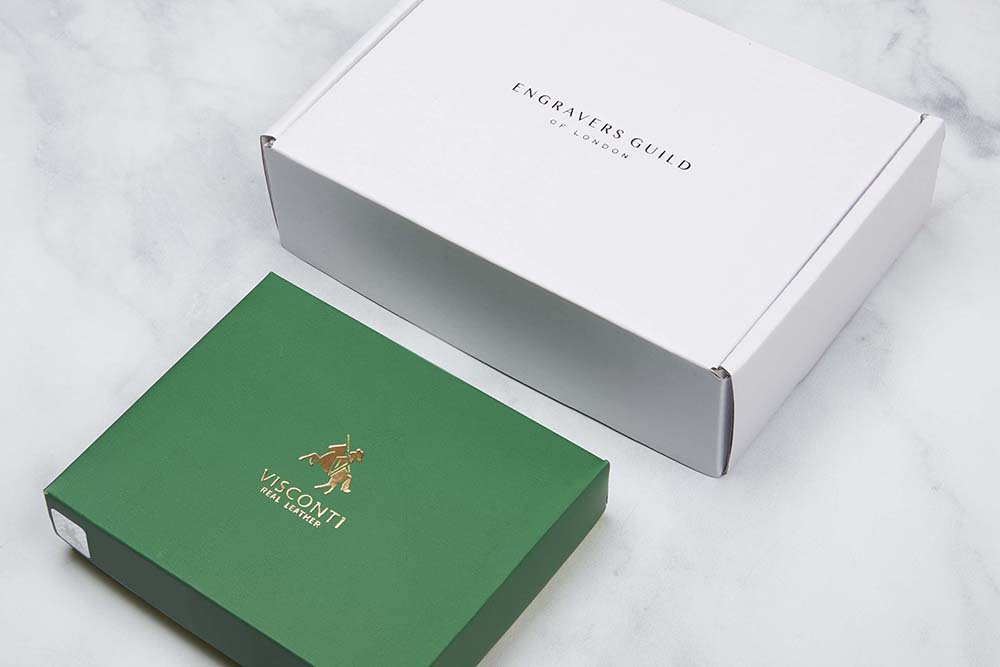 Our Gifting Service
Engravers Guild gifts are designed to create a memorable opening experience. All of the wallets we stock are presented in a gift box, and then delivered in our signature black and white packaging. Our white carrier box and luxury black tissue paper bring a sense of occasion, while the custom gift card brings a personal touch and opportunity to say a few words.
---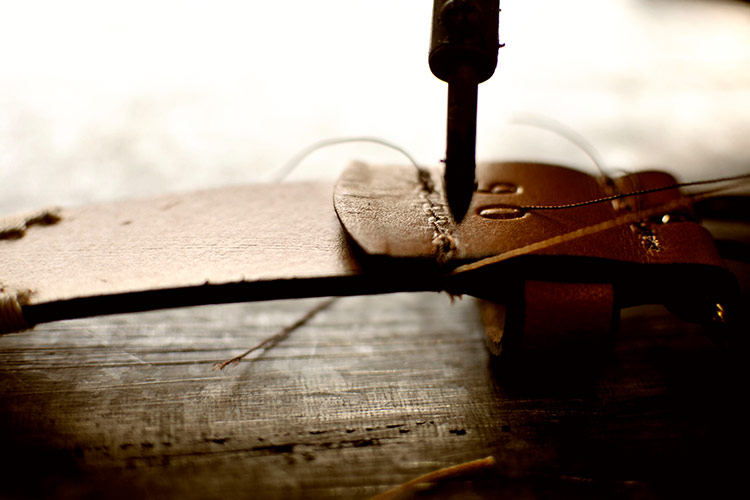 Our Leather Wallets
The personalised wallet collection is curated to ensure the finest quality, durability and finish. A gift from Engravers Guild of London is designed to last a lifetime, and we work with with select brands to ensure we continue to deliver beautiful engraved gifts.
The range of leather wallets includes European and South American hides, vegetable-tanned leather and full grain leather. From a traditional English heritage in Dents to a contemporary lifestyle brand in Pampeano, the selection of personalised wallets offers a piece to complement any gentleman's wardrobe.
---
Personalised Wallet Brands We Stock
Dents
Dents of England was founded in 1777 and quickly built a reputation throughout Europe for producing the finest leather gloves. Today, the company still exercises the same skills and craftsmanship in delivering beautiful personalised wallets for men. All items are made in the UK from their factory in Warminster outside Salisbury.
The company boasts an enviable clientele. As well as holding a Royal warrant from HRH The Prince of Wales, Dents leather gloves were featured in the recent James Bond film, Skyfall, and are regularly noted in fashion guides.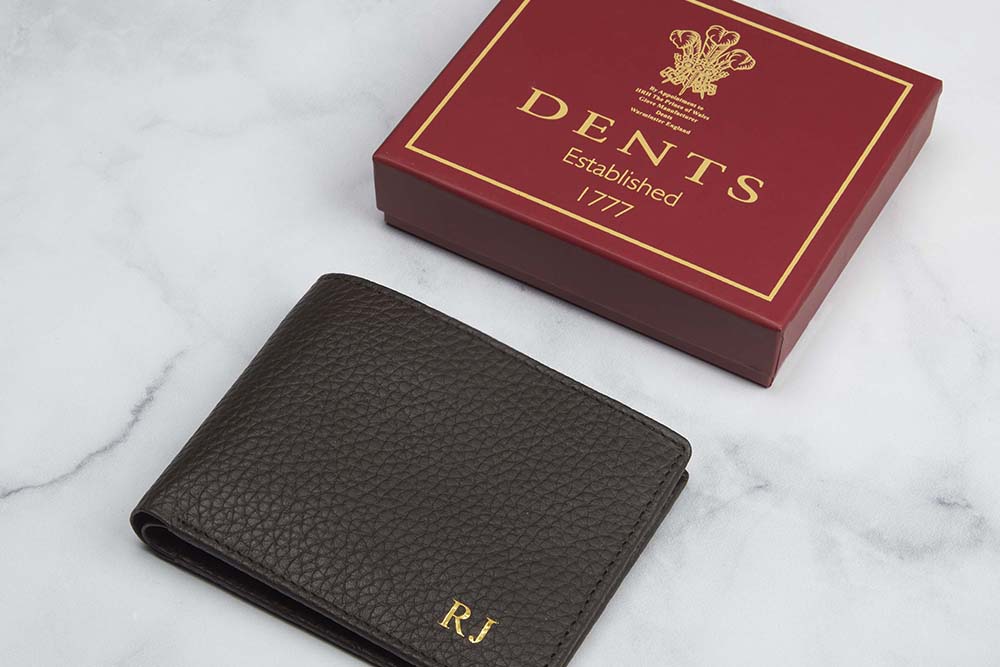 ---
Visconti
The Visconti brand was born in 1975, with a vision to create leather accessories that were of the finest quality but also accessible. Named after the ruling family of Milan in the thirteenth and fourteenth centuries, it draws on Italian sensibilities of fine craftsmanship and style. The personalised wallets are designed to age with character, developing a patina over time and making each piece unique.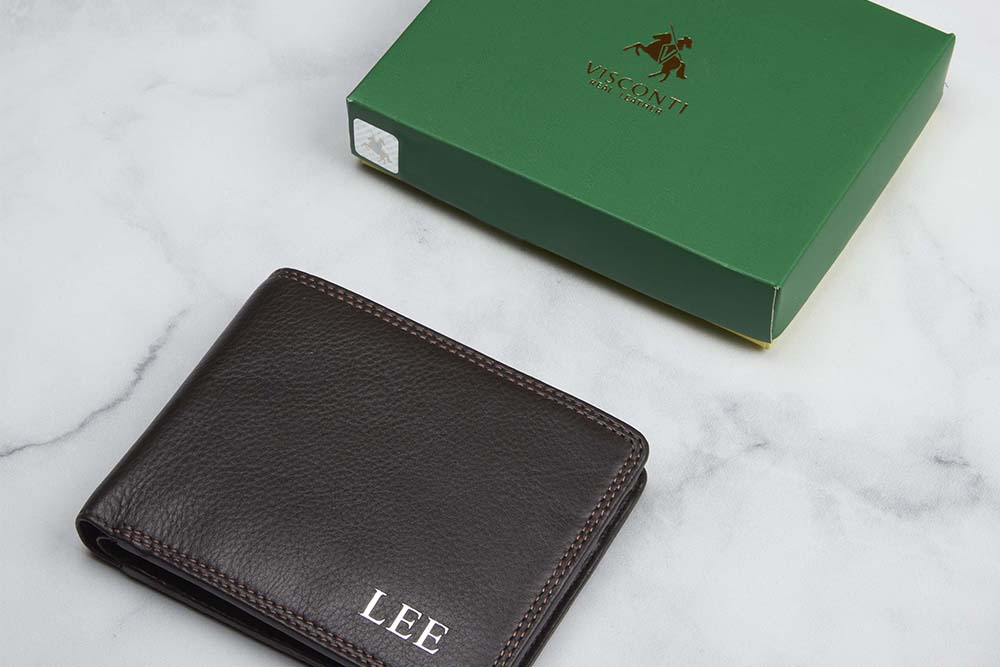 ---
Pampeano Personalised Leather Wallets
The Pameano brand is named after a wild region of Argentina, known for its breathtaking views and sun-kissed landscapes. The area pride's itself on its horsemanship, and a vibrant industry of leather makers developed to serve these pursuits. Craftsmanship sits at the heart of Pampeano, continuing the cherished techniques of South American artisans. The personalised wallet collection uses only premium-grade, hand-selected leather from Argentina for its durability, texture and quality. The soft leather wallets are ideal for embossing and adding a personal touch to a special item.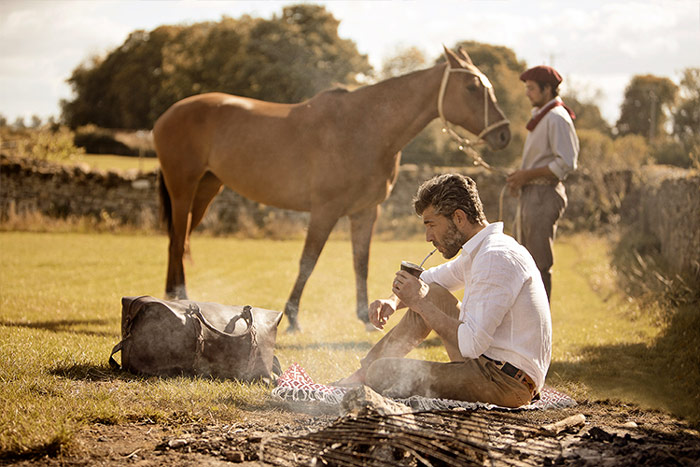 ---
Luxury Leather Personalised Wallet Collection
Engravers Guild of London is delighted to present this collection of personalised wallets. Working with the finest suppliers of leather ware in the industry, the range is designed to offer an option for all requirements. Select from card holders, bi fold and triple fold, slimline and folded styles of personalised wallet.
We currently stock ranges from Dents and Visconti. Both brands are renowned for the quality of leather used and the excellent finish in the workmanship. With heritages from England and Italy respectively, they present traditional and fashion lines in the collection.
Our Embossing Service
Each personalised wallet is offered with complimentary embossing. We use a British-made machine to create a crisp impression, finished in either a blind emboss, gold foil or silver foil. Choose up to four characters to be impressed on your wallet (please note, only capital letters are offered).
The embossing can be previewed online by pressing the "SEE EMBOSSING" now button on each product page. Select whether you would like the Times or Sans Serif fonts, and finally press the "PREVIEW EMBOSSING" button to view a computer generated image of the personalised wallet.