Personalised Necklaces
A CURATED NECKLACE COLLECTION
PERSONALISED BY
ENGRAVERS GUILD OF LONDON
FROM £29.50

Engraved Necklace Collection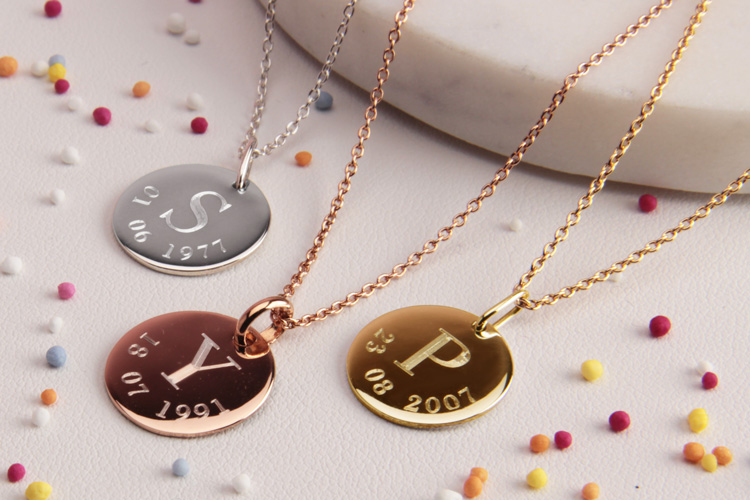 Beautiful Personalised Necklaces
The collection of engraved necklaces from Engravers Guild of London is designed to deliver a beautiful gift experience. We believe that gifts are an important means of expressing a sentiment, conveying an emotion or conveying an acknowledgment, and we want to help communicate those little things that are usually unsaid.
Our collection of personalised necklaces offers some of the leading brands. We are proud to work with award winning European designers, whilst also using our experience to develop our own unique offer.
---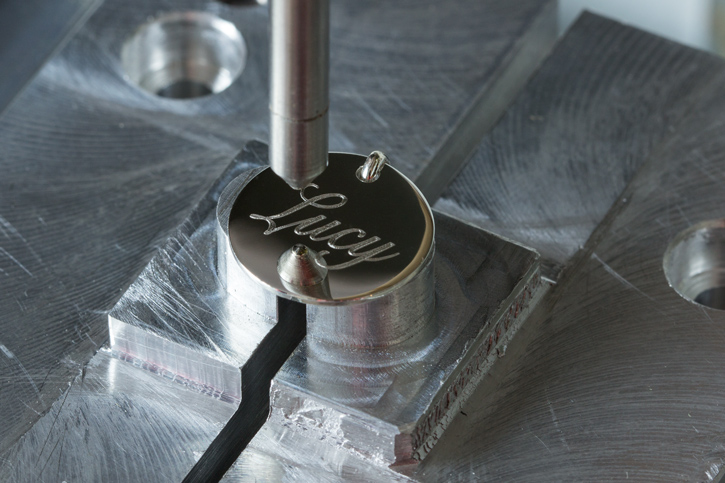 Our Engraving
An engraving carries a meaning beyond the words that are inscribed. Our skilled engravers cutters make an indelible impression to last forever, and so an engraving brings a stronger sense of permanence to a special moment.
We go to great lengths to deliver the highest quality of engraving. We do not use lasers on any of our engraved necklaces, but take the time with diamond-tipped cutters to create a crisp and flowing inscription. The full form of the letters are cut by Engravers Guild, and not just the outline, ensuring that the engraving can proudly last for years.
---
The Brands We Work With
Sif Jakobs Necklaces
Sik Jakobs is an award-winning Danish jewellery brand, with a strong design aesthetic built around a theme of modern expression.
The collection of engraved necklaces boasts a luxurious sensibility, drawing on 18k rose and yellow gold, zirconia stones and solid sterling silver to create dramatic expressions of form. Each piece is presented in the brand's signature black and white packaging.
Since the launch of Sif Jakobs Jewellery in 2009, the brand has grown rapidly and is highly sought-after amongst global celebrities and in media circles.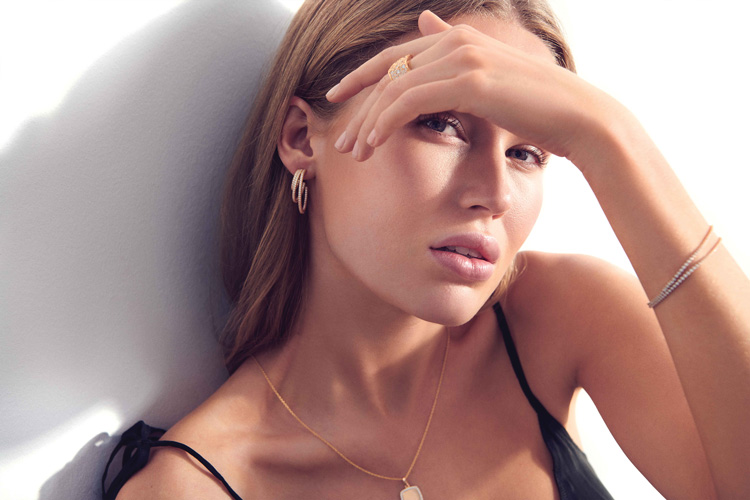 ---
Ania Haie Engraved Necklaces
Ania Haie is a fashion-orientated jewellery brand based in London. The collection is designed to be unmistakably individual: a modern statement made with ease. Each piece spotlights a specific trend, that can be either stacked, layered or worn as a standalone necklace.
The unique personalised necklaces have cultivated a loyal following throughout the UK and Europe, with online influencers increasingly showcasing the looks to global audiences. The chic items can be dressed up or dressed down, always complementing the individual style of the wearer.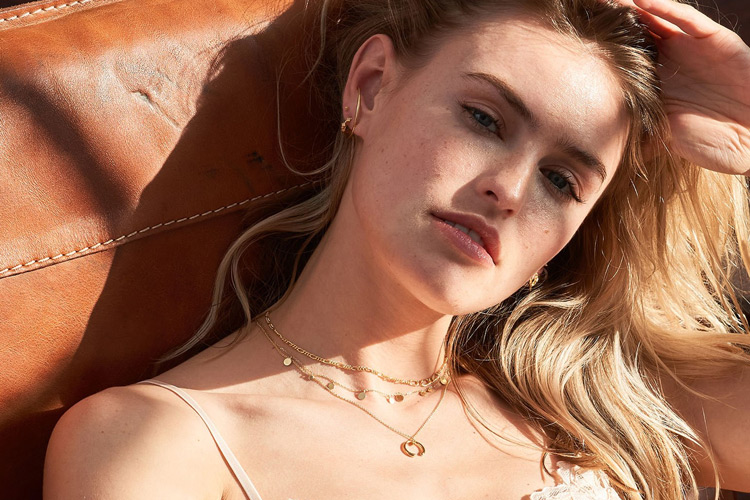 ---
Engraved Necklace Collection
Engravers Guild of London is pleased to present this selection of personalised necklaces. Stocking brands including Sif Jakobs, Ania Haie and the Affinity Collection amongst others, the collection is designed to offer a comprehensive range of engraved necklaces for all loved ones and special occasions.
Each touchpoint of the gift experience has been considered and developed to deliver a completely personal present. All of the necklaces have complimentary engraving, and our bespoke Preview Engraving Tool allows you to experiment with the message in real-time. A choice of stones are also offered on selected lines, and each gift comes with a personal gift card.
Our Engraving
We believe that the beauty of engraving is in the understanding that it is intended to be a permanent expression of an emotion. As such, we take great pride in the quality of our work and finish each piece with the expectation that it will be kept forever. Our team of skilled engravers use only diamond-tipped cutters to engrave our personalised necklace collection, ensuring a crisp and beautiful impression.