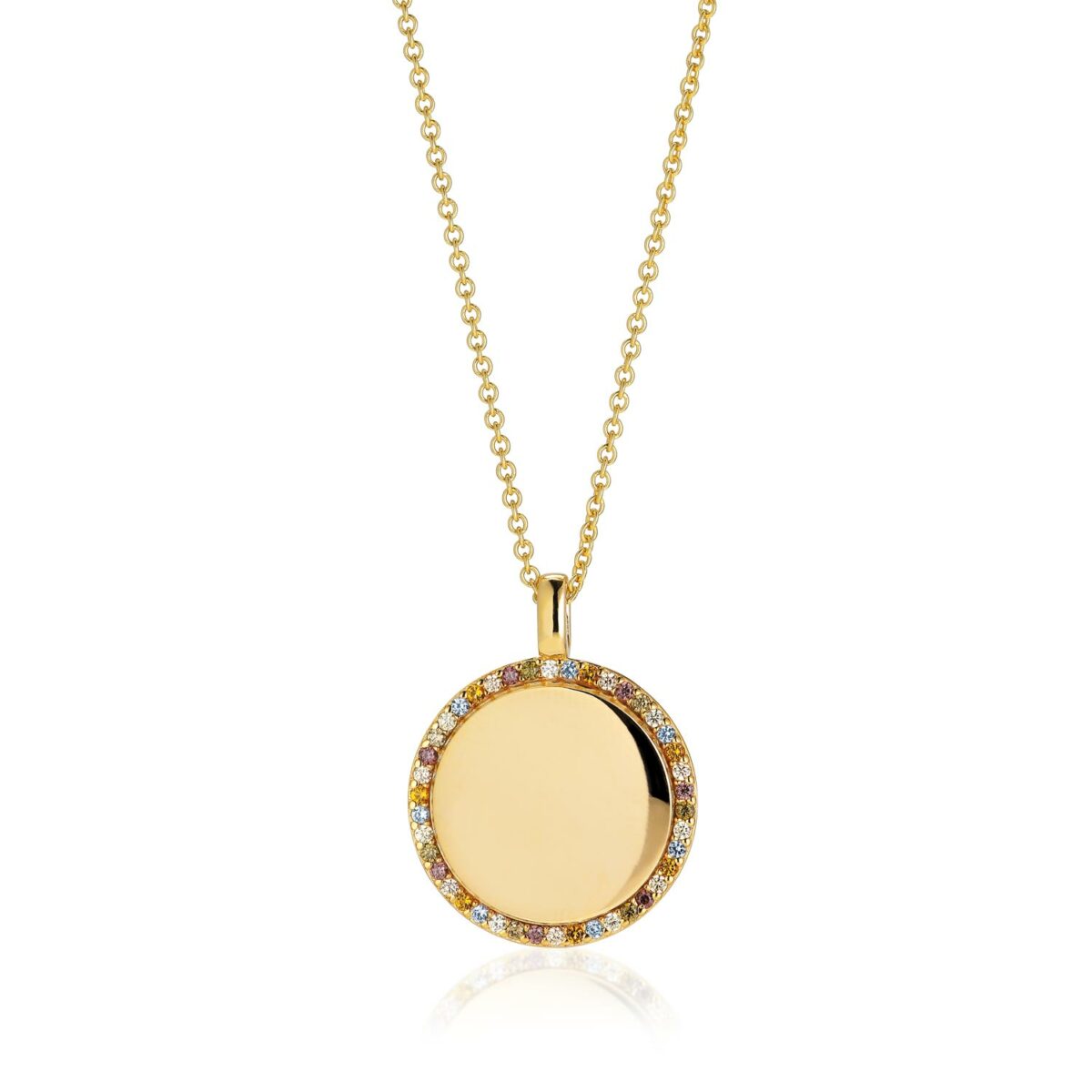 Pendant Follina Grande – 18K Gold Plated with Multicolour Zirconia
SIF JAKOBS
2 in stock
A beautiful circular pendant made of solid 925 Sterling silver and plated in 18 karat gold, finished with a ring of facet cut multicoloured zirconia to created a stunning piece of jewellery.
Sif Jakobs jewellery is award winning and recognised across Europe for its clean lines, poise and finish. Personalised by Engravers Guild of London with the finest diamond-tipped cutter, this is a special gift which will always be treasured.
Pendant measurements: Diameter 20 mm, thickness 1.7 mm . The pendant and hangs on an 18 inch chain.
The gift is presented in Sif Jakobs' beautiful signature packaging.
Includes cost of engraving & luxury gift box
Complimentary Engraving
Please press the "PREVIEW MY ENGRAVING" button to confirm the engraving details