Personalised Birthstone Necklace
BEAUTIFUL BIRTHSTONE NECKLACES
PERSONALISED BY
ENGRAVERS GUILD OF LONDON
FROM £30

Birthstone Personalised Necklaces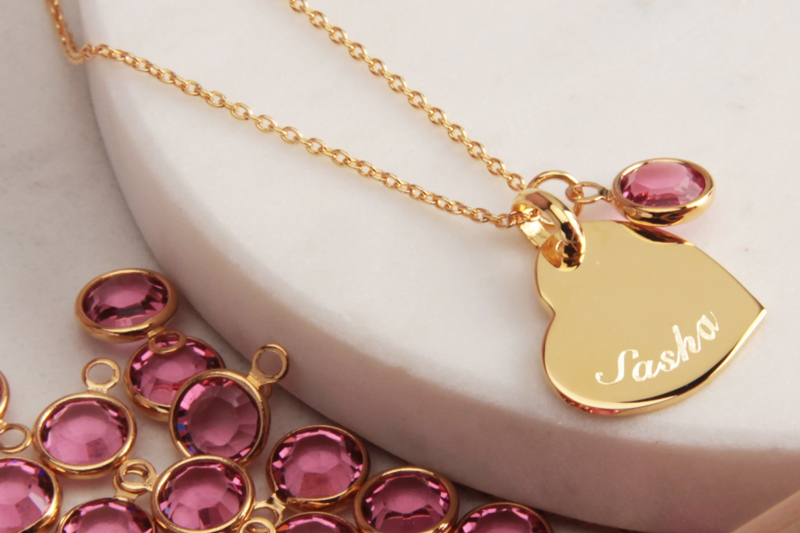 The Birthstone Collection
A birthstone is a gemstone that represents a person's month of birth. With the custom dating back to at least the first century, the tradition has grown throughout the ages. Their origins have been attributed to a number of influences, including the Twelve Tribes of Israel, the twelve Zodiac signs and the twelve months of the year. Historically, the practice was to keep all twelve birthstones, but to wear only one for each month in turn. More recently, though, it is usually preferred to sport a single birthstone throughout the year and for the wearer to keep a connection to their own birth month.
---
Swarovski crystals
Each of the birth months are represented by a dedicated crystal.
Only Swarovski crystals are used by Engravers Guild of London in the personalised birthstone necklace collection. They are selected specially for their quality and sparkle, with Swarovski being renowned around the world for its brilliance and value.
Each stone is created with precision cutting and polishing, with Swarovski boasting a higher refraction index than even crystal, thereby ensuring that nothing glimmers as brightly as their beautiful birthstone offer.
---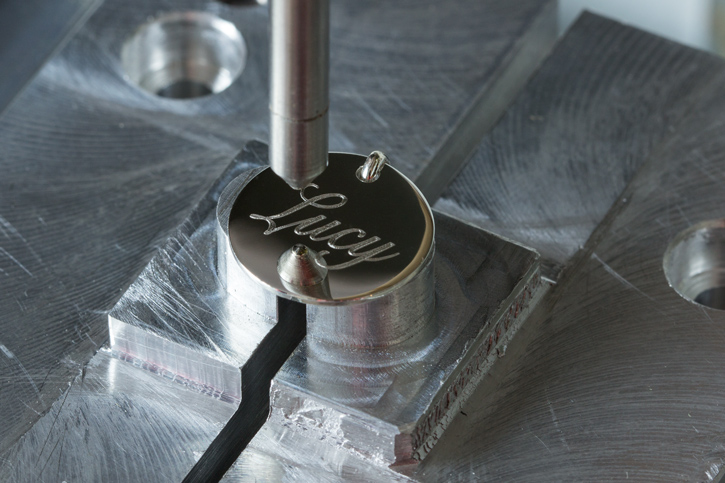 The engraving process
The Personalised Birthstone Necklace collection is designed to deliver a more personal gifting experience, perfectly finished with a custom engraving.
Engravers Guild of London uses only diamond-cut engravings with the jewellery, cutting a physical impression in the metal. No infills or burnishing is used. We are committed to offering the best quality of engraving possible, so the inscription will last for many years to come and be an enduring reminder of a precious memory.
---
The Gift Experience
Engravers Guild of London was founded to deliver beautiful personal gifts. Each touchpoint of the gifting experience has been considered. From the selection and presentation of the personalised birthstone necklace, to the engraving and gift packaging, we want to deliver gifts that make an impression.
Our diamond-cut engravings will last indefinitely, and our engraved gifts should last for generations and be a treasured reminder of a special moment.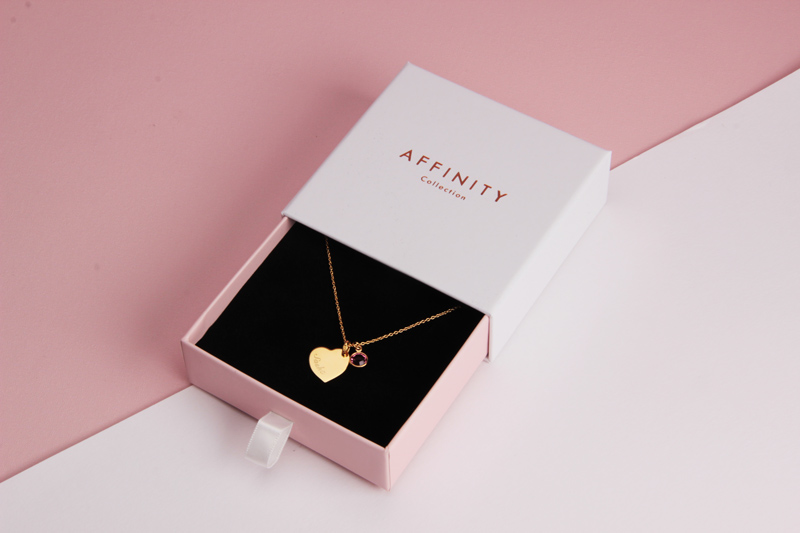 ---
Engraved Birthstone Necklace Collection
Engravers Guild of London is pleased to present this collection of personalised birthstone necklaces. Designed to create the ultimate engraved gift experience, the personal touch hits at the heart of the offer. Select a Swarovski birthstone to denote the month, write your individual message in the gift card, and add your personal engraving.
Our proprietary Preview Engraving tools lets you see how your personalised birthstone necklace will look before a purchase. Browse the font selection, change the message and experiment with different birthstones till you reach the best combination.
Engraving Your Birthstone Necklace
At Engravers Guild of London, we are committed to delivering the best engraving quality possible. Our skilled team of engravers use only diamond-cut engravings, creating a clean and crisp impression. We also take the time to engrave the full form of the letters, and not just the outline. Choose from either a script, times or sans-serif font for you personalised birthstone necklace.