Silver Marmite Lid Engraved
ENGRAVED SILVER MARMITE LID
PERSONALISED BY
ENGRAVERS GUILD OF LONDON
FROM £57

Solid Sterling Silver Marmite Lids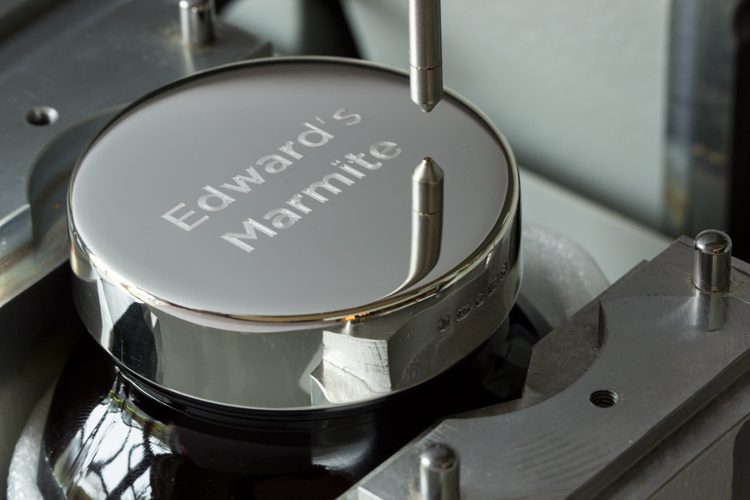 Precision Engraving
Engravers Guild of London uses the latest technology and traditional cutting techniques to ensure the finest possible quality engraving.
Each personalised silver Marmite lid is finished with a diamond tipped machine cutter, creating a solid and permanent impression.
---
Details Make The Difference
It is the details of a personalised gift from Engravers Guild of London that really makes the difference.
Each silver Marmite lid is processed and finished to the most exacting standards, presented in a complimentary Engravers Guild gift box for the extra special experience when opening. Complete within the gift box is luxury tissue paper, and a finely printed gift card with personalised message.
An Engravers Guild gift is guaranteed to make an impression to remember.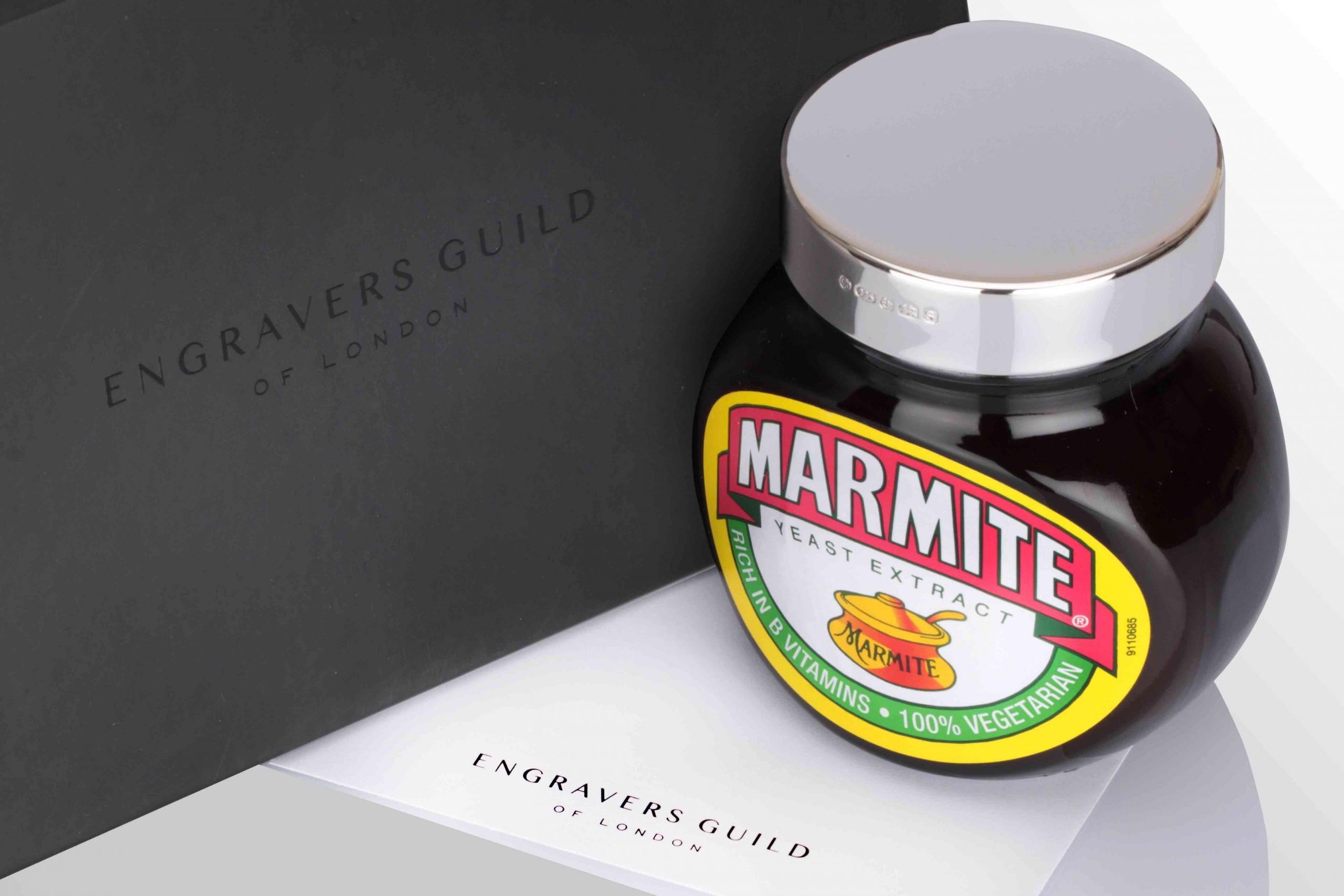 ---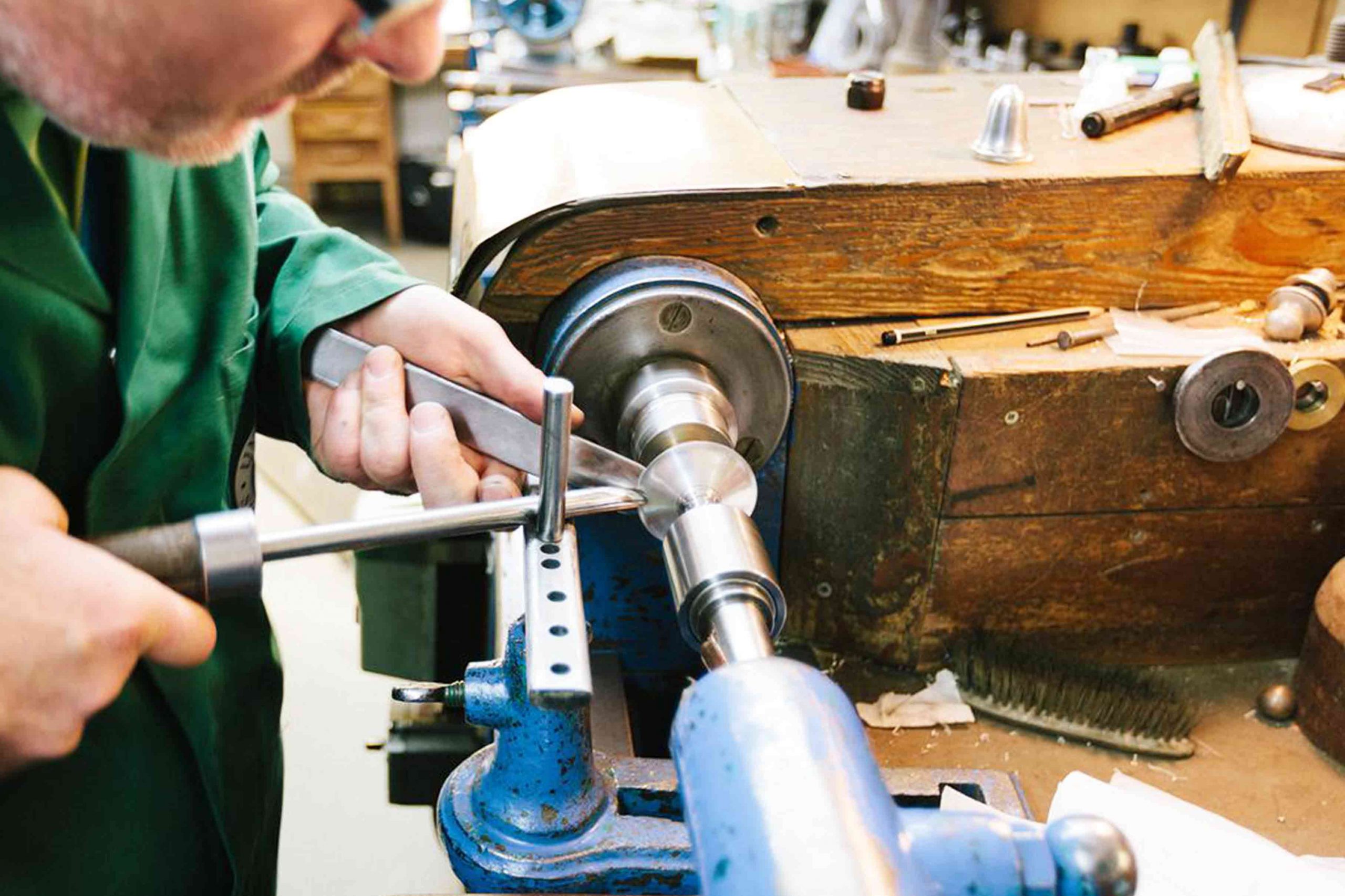 Manufactured In England
Engravers Guild of London partners with only the very finest manufacturers and engravers, and is proud to source the solid sterling silver Marmite lids from the UK.
Made in Birmingham's manufacturing district, our Marmite lids are made by some of the country's most skilled silversmiths whose families have been working in the industry for generations.
The hallmark is a guarantee of quality that ensures a very special gifting experience.
---
Marmite partners with Engravers Guild to create Special Gold Jar
---
Personalised Silver Marmite Lids 70g, 125g, 250g, 500g
Whether you hate the famous yeast extract spread, or whether you think it is great, these solid sterling silver Marmite lids for the 70g, 125g, 250g and 500g jars are enough to turn even the most ardent critics of the topping into grudging admirers. An engraved gift which will last forever, the lids continue to impress time and again whenever brought out of the cupboard, and the personalised element imparts a very special value.
Made In England
Engravers Guild of London is proud to partner with some of the finest British manufacturers of silverware. Each silver Marmite lid is made in Birmingham using traditional techniques to produce beautifully finished gifts. Using the process of 'metal spinning' – moving silver discs over formers to produce hollow shapes – the lids are created by hand before being individually polished in the workshop and sent to the Birmingham Assay Office for hallmarking.
Expert Engraving And Presentation
It is the extra details which make a gift from Engravers Guild of London that extra bit more special. Every item is personalised with expert engraving using a traditional diamond tipped cutter, so as to ensure a deep and lasting impression that endures for years to come. The gift is then presented with a personal card and message, and delivered in our signature black and white packaging.
Personalised Silver Colman's Mustard Lids 100g, 170g
Complementing the range of engraved silver Marmite lids are the silver lids for Colman's Mustard. An essential condiment for every Englishman and woman, the silver lids elevate an everyday item into a stunning showpiece for the kitchen and dining room table. Fitting the 100g and 170g jars, they are embellished with a feature hallmark from the Birmingham Assay Office and finished to a high polish before being engraved with a personalised message for a truly special gift.