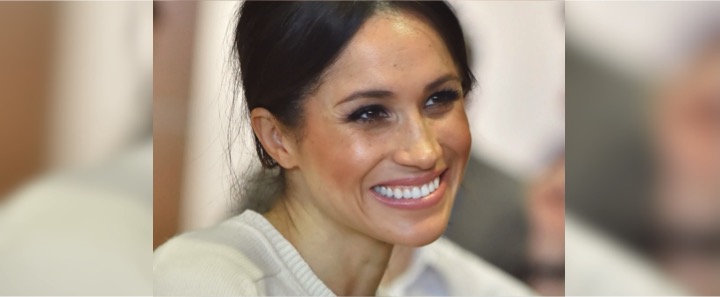 Engravers Guild of London would like to wish the Duchess of Sussex a very special birthday!
Today Meghan Markle celebrates her 38th birthday, and her first as a mother since giving birth to Archie earlier this year.
Though the Royal couple will have been giving all their attention to the latest member of their family for the last few months, Harry will have had to find some extra time to think on what special gift to give his wife.
As a prince, the Duke of Sussex could no doubt gift anything in the world he wanted.
Followers of this blog will have read previous article where we look at some of the wonderful and coveted items that members of the Royal family have gifted each other over the centuries.
A common theme is to gift something that is… personalised.
Although Royals have the means to give the best gifts that money can buy, often there is nothing better in the world than something that is made special by a personal message engraved on it.
And indeed, this year Harry is thought to have opted for the sentimental option and gifted a real winner.
It is reported that Harry has given Meghan a black and white picture of their son, Archie, in a silver frame from Asprey.
To give it the extra special touch, there is rumoured to be an engraving on the frame to mark the special year for the family.
No doubt it will take pride of place in their new home, and be a keepsake for very many years to come.
In fact, this is not the first time that the Prince has gifted his wife an engraved present.
Throughout their relationship, Harry has often gone above and beyond in creating something truly unique.
After the birth of their son, Meghan was spotted wearing a necklace with the letter 'A' engraved onto it.
And shortly after the couple first made an appearance in public, the future Duchess was seen wearing a bracelet with the initials 'M' and 'H' intertwined.
While not all of us have the means of royalty, we can all gift like a prince or princess.
Here at Engravers Guild, we pride ourselves on offering beautiful engraved gifts, and invite you to browse our personalised bracelet collection.