Engravers Guild is pleased to present our top 5 gift picks for Summer 2022. We always aim to deliver the very best possible personalised gift experience and go to every length to deliver an opening occasion to remember. From the beautiful products to the signature packaging, every gift we stock is designed to be something that is truly special.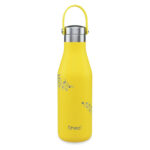 Yellow Bee Personalised Ohelo Bottle
Stay hydrated and cool off in style with an Ohelo personalised water bottle. These ethically produced, eco-friendly drinks bottles are perfect for both hot and cold drinks and ideal for taking out and about this summer. Available in a range of colours and designs, add an engraved name for that personalised touch.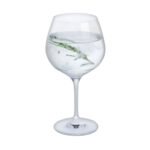 Dartington Personalised Gin Glass
Elevate alfresco dining with a personalised gin glass embellished with Swarovski crystals. This crystal gin glass from Dartington is the latest way to enjoy a G&T, with its large round bowl giving plenty of room for ice and garnishes and the tall stem allowing the contents to stay as cool as possible.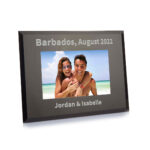 Personalised Photo Frame
Allow memories of summer to live on long after the sun has set, by capturing your favourite moment to display in a personalised photo frame. Engraved with a personal message or date of a special occasion, upload your favourite photo to make a unique and perfect gift to hold special memories.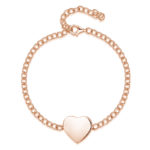 Heart Chain Personalised Bracelet
This engraved bracelet is the perfect addition to any summer wardrobe and makes a great bridesmaid gift or to mark a graduation or Christening. The solid silver heart and chain is plated with 18K rose gold, bringing a contemporary look to a classic piece. Engraved with a name or date using the finest diamond-tipper cutters, creating a stunning piece of jewellery that is designed to last indefinitely. Also available in silver and gold.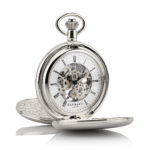 Double Hunter Skeleton Pocket Watch
This beautiful pocket watch is exclusively available from Engravers Guild and is an ideal wedding gift for a groom, best man or father of the bride. A classically designed timepiece this personalised pocket watch features a skeleton case allowing the movement to be seen and appreciated. Personalised with an engraved name, message or date of a special occasion to create an individual gift to endure for years.